Many hospitalizations are related to errors in taking medication.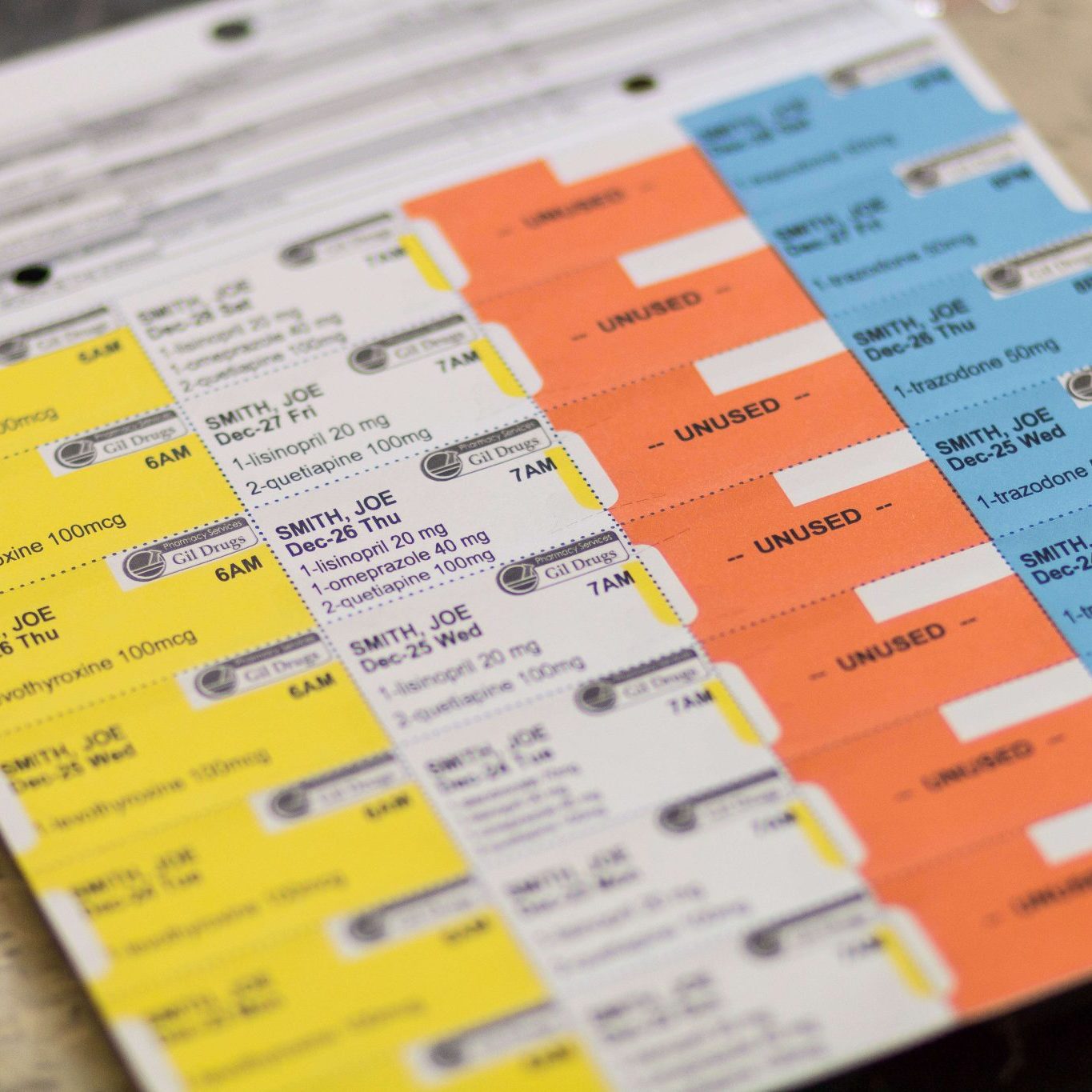 Gil Drugs' Approach to Prescription Management
Your medications sorted to your proper dose
No more hassle, no more stress
28 to 32 individual detachable, portable blisters in a pack
Personalized & labeled
Available for pick up, curbside & delivery
All the customer service you've come to expect & deserve
Our medication reminder system has added benefits, too! 
Filled directly by your pharmacist
Carry it with you to share exact medications being taken with health specialists
Cleaner than pill boxes
Please note: As with all medications, keep out of reach of children. Our blister packs are not child resistant.